2020 Windemere Russian River Pinot Noir
The Russian River Valley is a forested vineyard area in Sonoma County, characterized by the Russian River that winds its way through the region. Here, a cool climate and coastal influences like thick fog work together to create distinct flavor profiles in the wines. The Pinot Noir wine of Russian River Valley is a dry red, medium-bodied wine, noted for its aromatic, refined fruit flavor profile and a bolder character than a classic Pinot Noir.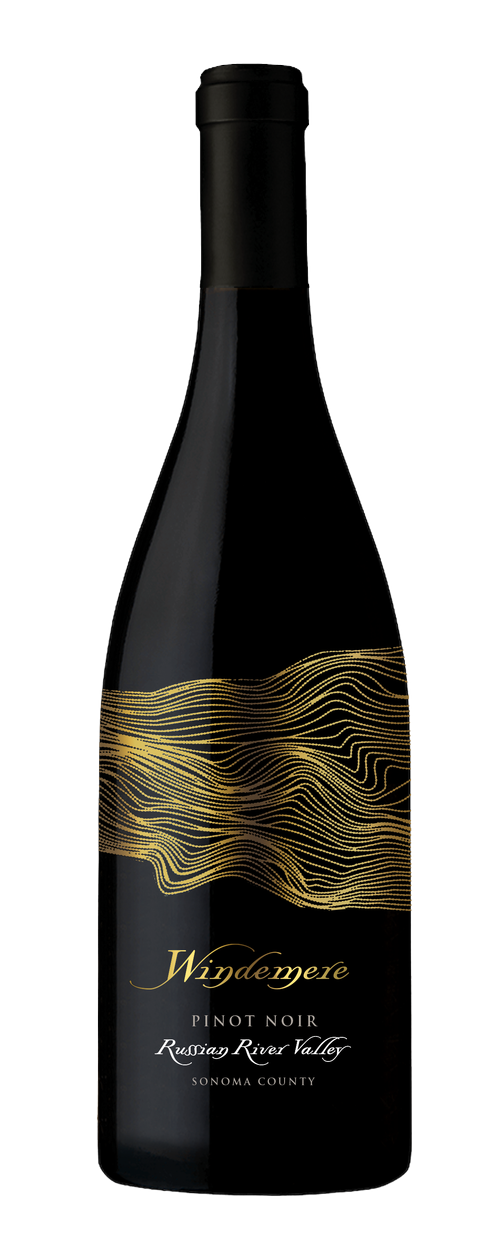 Winemaker Notes
With its varied topography and microclimates, the expansive region of Sonoma County is home to over 65 grape varieties. Though chardonnay dominates the acreage, pinot noir and cabernet sauvignon are not far behind. In fact, there are over 13,000 acres of pinot noir planted throughout the Sonoma region, equaling roughly 20% of the region's vineyards.
Aging
Enjoy now or cellar through 2028
Residual Sugar
.018 g/100mL